News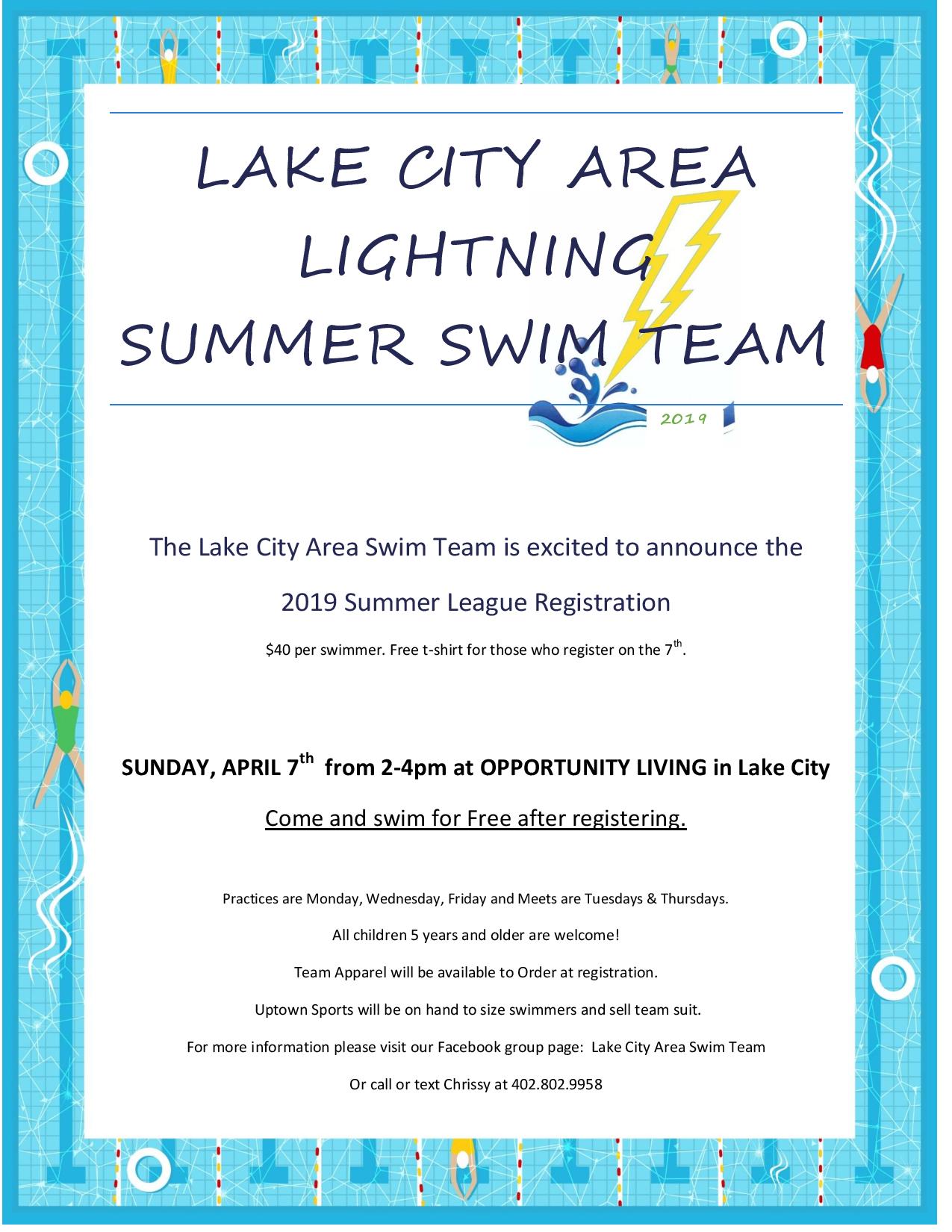 Sunday April 7, 2019 Swim Team Summer League Registration
The Lake City Area Swim Team is excited to announce the 2019 Summer League Registration.
Cost: $40 per swimmer.
Who: All children 5 years and older are welcome.
When: April 7th, 2019 (If you register on this day you to swim for free on this day and get a FREE t-shirt )
Practices Days: Monday, Wednesday, Friday
Swim Meets: Tuesdays and Thursdays
Information
Team apparel will be available to order at registration.
Uptown Sports will be on hand onto size swimmers and sell team suit.
For more information please visit our Facebook group page: Lake City Area Swim Team - or call or text Chrissy at (402) 802-9958
---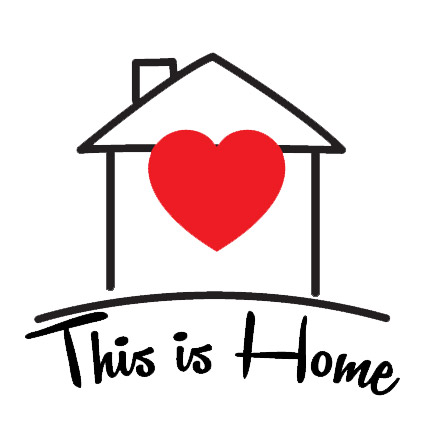 Saturday, April 27, 2019 - This Is Home
Lake City will be offering a one-day event for residents to join hands in support of HOME. We are in need of Residents to apply, Volunteers to help neighbors improve their outdoor space, Local Businesses to contribute supplies/equipment, and Sponsors to donate funds in support of the projects. There will be hard copies of the homeowner and volunteer applications available at City hall by the end of the week. Contact City Hall
to request a resident application, sign up as a volunteer or donate.
Saturday, April 27, 2019
9am - 4pm
Get Started - Sign Up
Homeowner Application Link: Sign Up
Volunteer Application Link: Sign Up
Keep updated on our Facebook page: https://www.facebook.com/events/963578823832469/
---